No Need To Install, Download Portable Version Of Google Chrome For USB Drives
Good news for "Google Chrome" users, now you can run Google Chrome without installing it. Just download the Google Chrome Portable Version and you can use it without any problem.
Google Chrome Portable Version can be used directly through USB, and you can also carry it with you anywhere. No special hack, tweak required.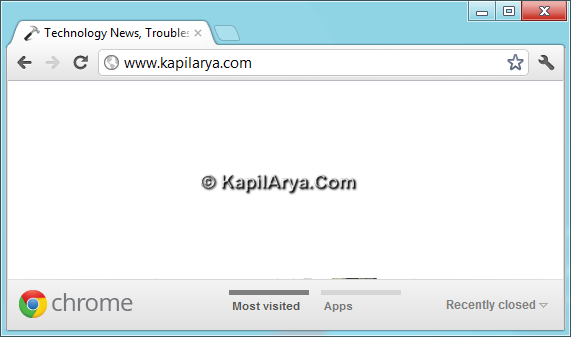 You can download this Google Chrome Portable Version For USB using below link:
Else you can download the latest version of Google Chrome using below link:
Related Articles
This article was posted in "Google Chrome'' section by Kapil Arya.
If you enjoyed this article, subscribe to our RSS feed or free newsletter to get all new articles directly in your Inbox. If you have a Windows, technology article to share, then feel free to send us.
Recommended Articles
Get Involved! Add Your Comment